Full Moon Flowering with Anamundi Studio
I met Jasmine from Anamundi recently when I was admiring her sculptural dried flower creations at Coven in Mullumbimby. We got to chatting and I discovered that she not only creates these beautiful natural pieces but is also a great creator of community and culture. Every two weeks Jasmine is hosting new moon & full moon rituals in Byron Bay and Mullumbimby and last week I had the chance to attend one.
Connecting with the cycle of the moon has always helped to ground me and keep me sane, and its a practice I have fallen out of in recent time. So the opportunity to attend a moon ritual was direly needed in my life right now. Not only was the practice healing but the community that Jasmine has built around her is beautiful with many like minded souls and artists all contributing their art and wisdom to the event.
Thursday the 28th of June was a full moon and the ritual took place at @thenimbusco in Bryon Bay Arts and Industrial Estate, which is a wellness centre for mind & body, and was the perfect space for this event.
The space was beautifully decorated with flowers, candles, ornaments and cotton canvas printed rugs by @wanderingfolk
Attendees were greeted at the entrance with a gorgeous earth alter created by Devani of @earth_altars where they could set their intensions for the month to come.
Finally there is Jasmine of @anamundistudio who is the creator this beautiful event and community. Jasmine facilitated the collective building of mandala from flowers, seeds and foraged materials.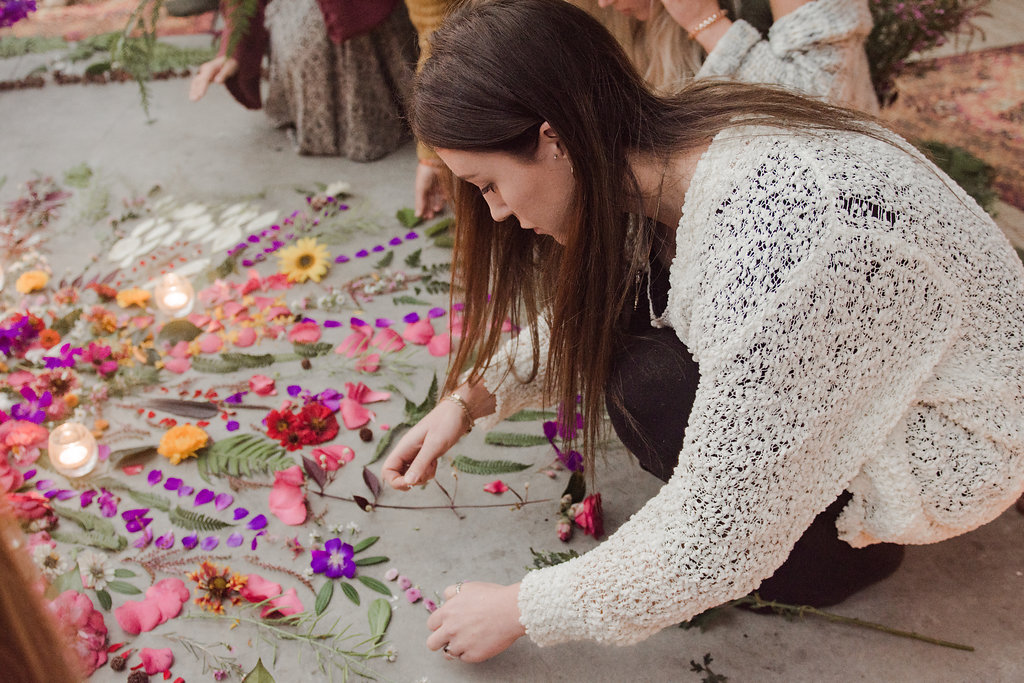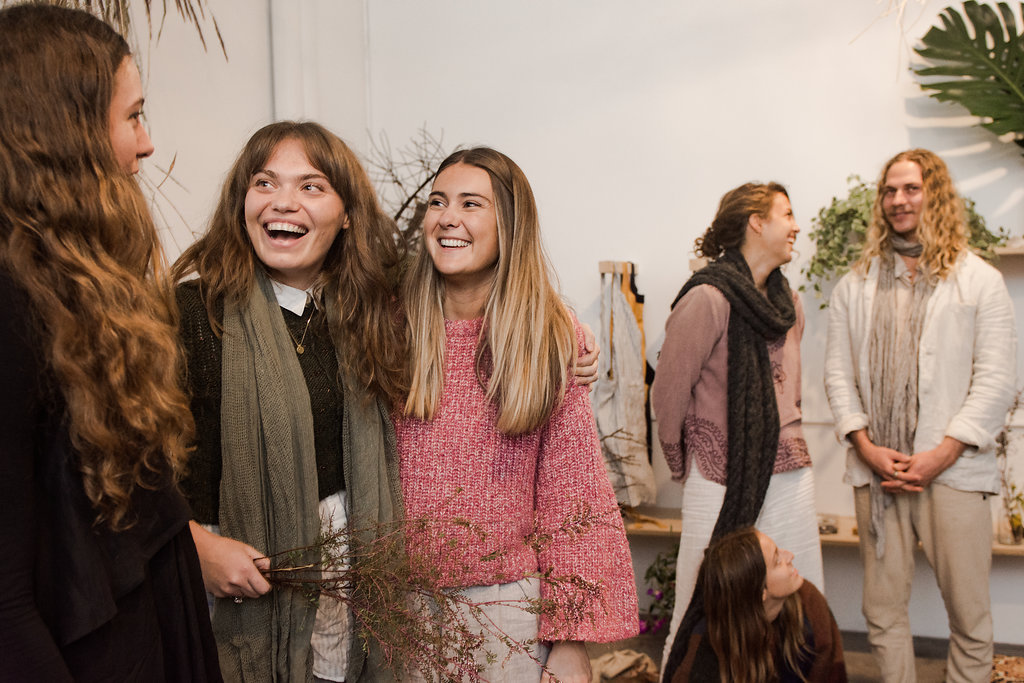 I loved being involved in this beautiful event and community. Can't wait for the next full moon!